Jacob Palm, Ph.D., Clinical Psychologist

Collaborative Psychological Testing and Assessment

Psychological Testing and Assessment have been described as  "psychological x-rays" into our thoughts and emotions, as well as opportunities to "put together the puzzle pieces" of our lives.  Together, through these innovative collaborative  therapeutic techniques, we can discover the great ocean of truth inside you!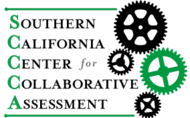 "I do not know what I may appear to the world, but to myself I seem to have been only a boy playing on the seashore; diverting myself in now and then finding a smoother pebble or a prettier shell than ordinary, whilst the great ocean of truth lay all undiscovered before me." - Sir Isaac Newton

Dr. Palm has convenient locations in Long Beach (see 
Contact 
page for map), Orange County (Tustin), and Santa Monica.
Dr. Palm may also be available to provide assessments in your home, if you are unable to travel.

To arrange for an consultation, request information regarding the process of assessment, discuss fees, or make an inquiry, please contact Dr. Palm by email, using the button below.